"Fatherhood is pretending the present you love most is soap-on-a-rope."
~Bill Cosby~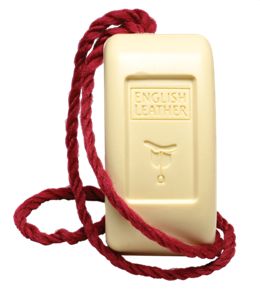 I'm sure that everyone has a Father's Day dinner favorite request, as for me I thought that meatloaf would be on the menu…not this year and we also took  a break from grilling as well.  A 16 meatballs, panzanella, and cherry pie shared with a couple of friends.
The past few weeks I have been exploring "More Fast Food My Way" and I have a few dishes to report on that are quick, delicious and certainly fit for company.
Peel and Eat Shrimp in Vegetable Broth, flavorful and served with two "cocktail sauces", red and white along with crusty rustic bread to sop up some of the broth and a lemon vinaigrette Greek–style salad was a nice casual dinner.  Link below is his full menu including the peel and eat shrimp, be sure to click watch full episode.
http://www.kqed.org/w/morefastfoodmyway/episode215.html
The Greek salad started out to be a version of Jacques Pepin's tall Greek that I have seen before, but I realized after assembling it that it was indeed tall, too tall to store in the refrigerator without ruining it, I could see a very messy collapse at some point.  Simply put I dismantled it and cut up the cheese and vegetables for a less dramatic presentation not that either of us care about presentation with the idea that I would try again with smaller tomatoes at some point.
Shrimp in Crazy Water adapted From Mario Batali
gamberoni all'acqua pazza
INGREDIENTS:
Serves 4
6 tbsp. extra-virgin olive oil
1 medium Spanish onion, chopped into ½-in dice
4 garlic gloves, thinly sliced
2 tbsp. chopped fresh hot chilies
1 fennel bulb, chopped into ½-in dice, fronds reserved
1 28-oz can tomatoes, crushed by hand, with juice
2 cups dry white wine
½ cup seawater, or ½ cup water mixed with 1 tsp. salt
16 jumbo shrimp, peeled, head and tail on
Freshly ground black pepper
DIRECTIONS:
In a 6-qt soup pot, heat the oil over medium heat until smoking. Add the onion, garlic, chilies, and diced fennel and cook until soft and light golden brown, about 8 to 10 minutes, stirring occasionally.
Add the tomatoes, wine, and water and bring to a boil. Lower the heat and simmer for 10 minutes. Add the shrimp and simmer until they are cooked through, about 5 minutes. Season to taste with freshly ground black pepper.
To serve, pour into a soup tureen and garnish with the fennel fronds.